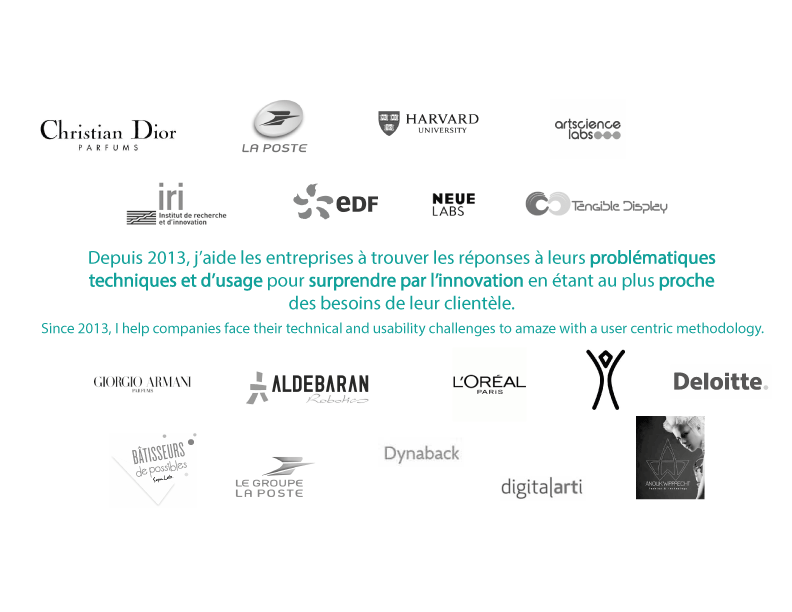 I create products and lead researches on projects targeting

social link, sensitive interactions, alternative forms of communication, environmental risks and sustainability

.
Very conscious of the challenges our profession goes through, I conduct several studies nurtured by a critical analysis and a prospective vision.
I participate and conduct many

talks and workshops

, always looking forward to sharing my point of view and my values on interaction and user experience, to spread my know-how and my insights about innovative design. 

Strongly connected to the

wearabletech

&

healthcare

ecosystems
______