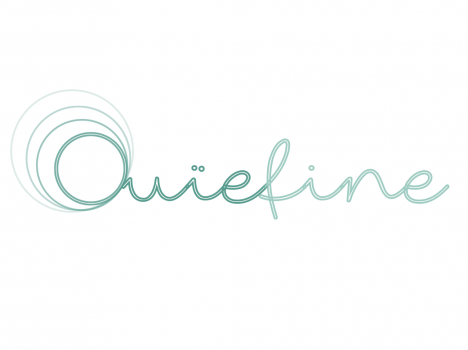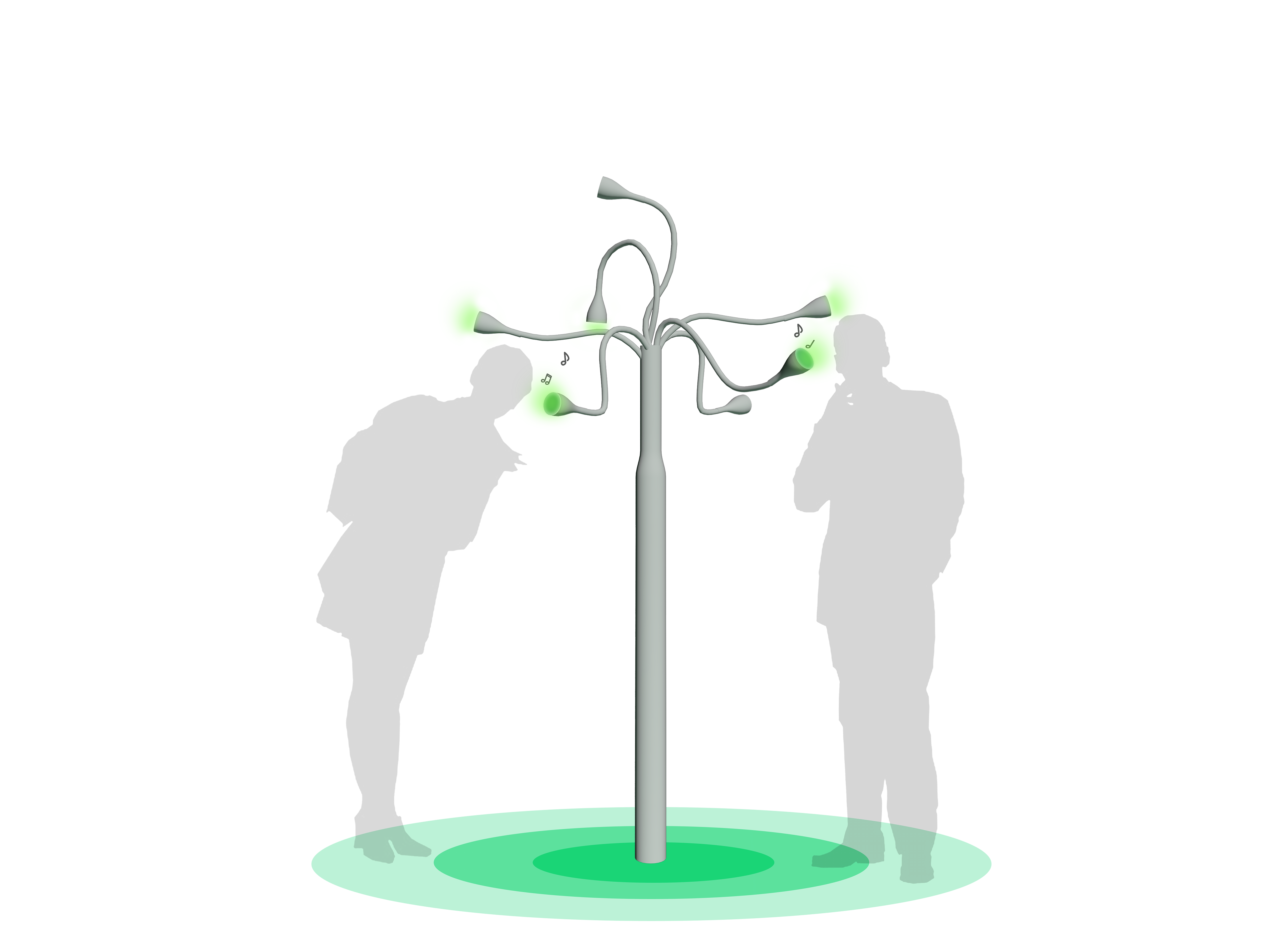 Ouiefine is an
interactive sound installation
that aims to highlight the sounds of biodiversity in the city. Because
sounds of biodiversity are covered by sound pollution
in big cities. Indeed, this projects' goal is to show to citizen that sounds of the nature in the city does exist, but they're covered because of this noize disturbance. 
We wanted to entice people to re-discover these with an interactive game:

the tree of sounds diffuses the surrounding natural sounds

differently according to where the the user is positionned around the installation.
This collaborative project was designed and made for the
International Art Science Prize
.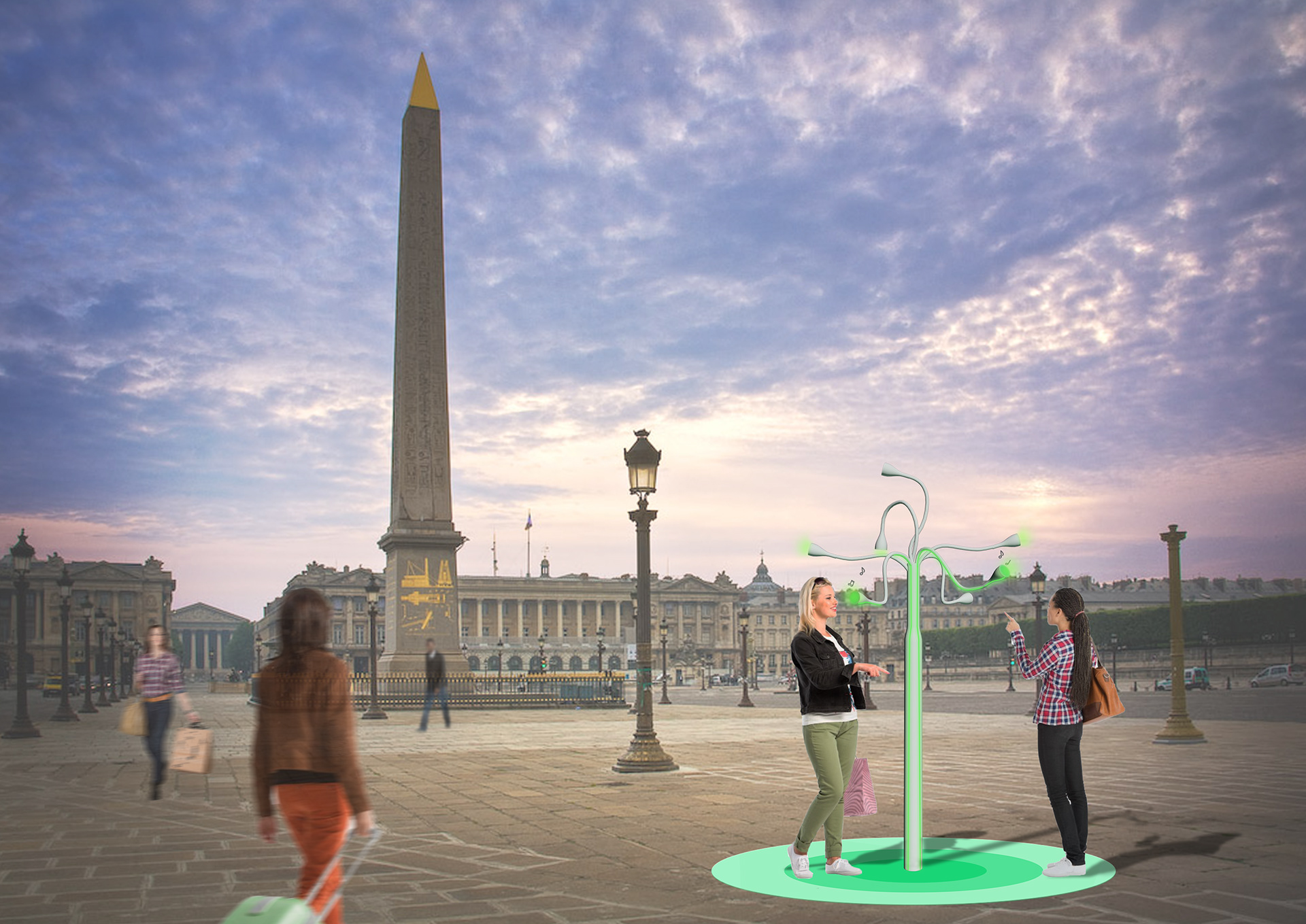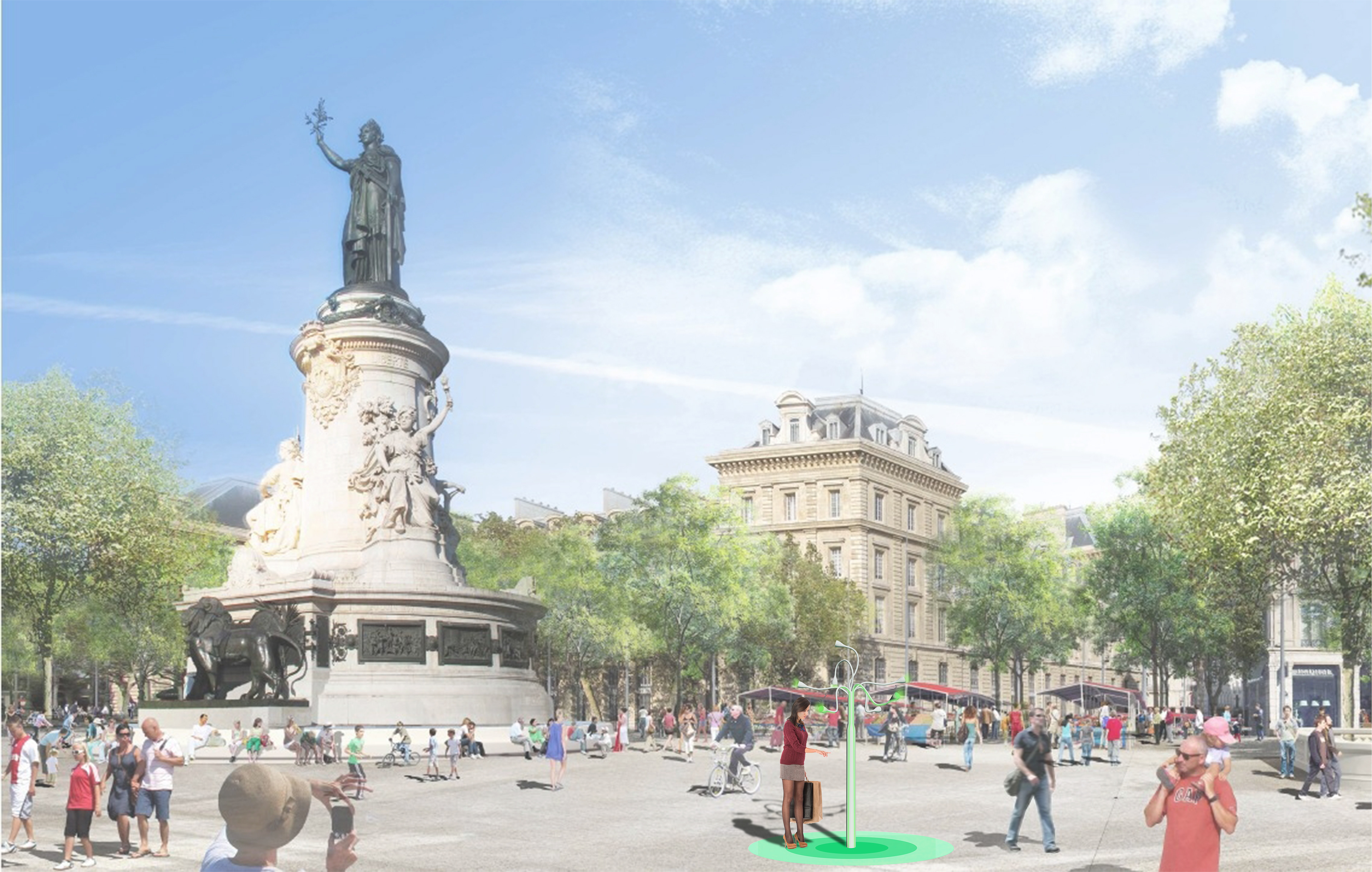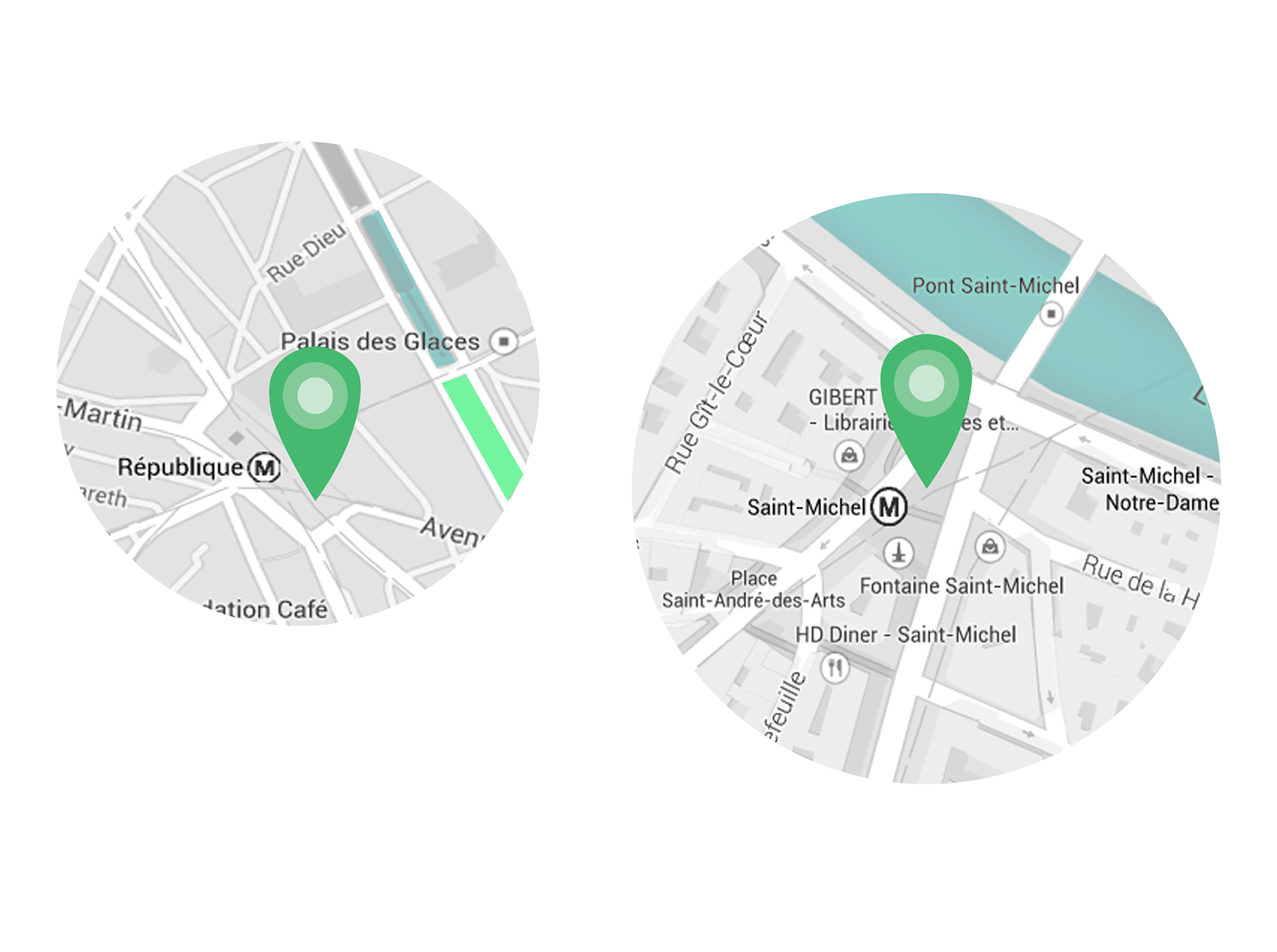 Scénario d'usage de la première version de l'installation